Atlanta Family Law and Criminal Attorney
A Dynamic and Experienced Attorney in Family and Criminal Legal Services
Tessie D. Edwards & Associates, P.C. is a local and family-owned law firm that has been serving the Atlanta, GA community for over 15 years. Our attorney provides enthusiastic representation and brings along extensive experience in representing her clients. We strive to provide personalized, affordable legal services with special discounts for military personnel and first responders.
$100 consultation fee
$50 First Responders & Referrals
All consultation fees are applied to the initial retainer if retained within 7 days of consultation.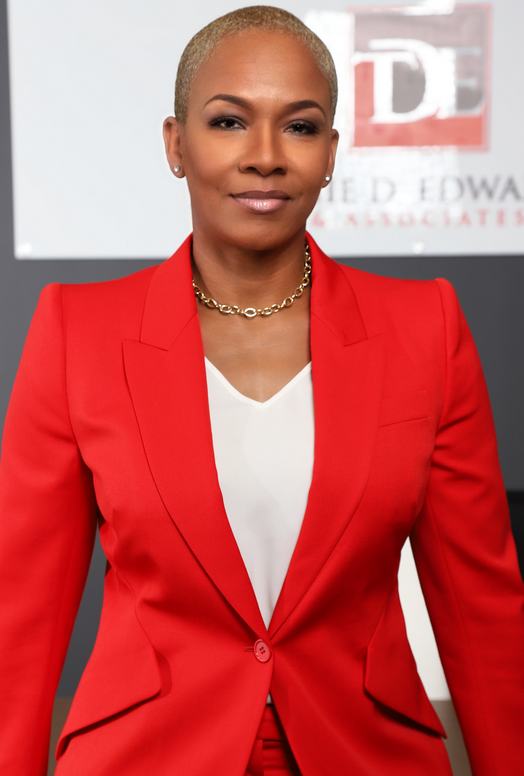 Atlanta Divorce &
Family Law Services
Turn to our experienced attorney to represent your divorce case. We're efficient at assisting our clients with contested or uncontested divorce, asset division, custody and more.
Get the right guidance you need when it comes to legal modifications. We'll assist you with modifying primary or joint physical custody, visitation, and other parenting time agreements.
When the court orders someone to do (or stop doing) something and that person ignores the order, they are considered to be in contempt of court.
Whether you are trying to establish your rights as a father or want to protect those rights in divorce, you need to work within the legal rules that apply to family law matters in Georgia. For that reason, assistance from an experienced family law attorney can make it easier to achieve your goals.
Uncontested divorce provides the fastest and least expensive way to dissolve a marriage, but the process may still not be as simple as you expect.
Turn to our experienced attorney to represent your divorce case. We're efficient at assisting our clients with contested or uncontested divorce, asset division, custody and more.
There are instances when change takes place and the need to modify agreements arises. Let the experienced attorneys at Tessie D. Edwards & Associates, P.C. assist you with every aspect of change, whether it is a financial shift, child support, visitation, or other needs.
Under Georgia law, fathers have legal rights and responsibilities with respect to their children. However, in many cases, legal action is necessary to take advantage of the rights and enforce the responsibilities.
Temporary protective orders are your legal recourse to tell someone to stay away from you and your loved ones. Each state has its own laws regarding these orders and knowing Georgia laws can help you understand how to obtain one.
Criminal Lawyer In Atlanta
Drug Offense Attorney
You'll get to directly work with our attorney. We handle charges such as possession of drugs, distribution and trafficking charges. We've handled over 2000 cases successfully.
Learn More
DUI & Criminal Defense
Rely on our attorney to strongly defend your case if you have been charged with bond hearings, probation violations, misdemeanor or felony charges.
Call us today
!
Learn More
Meet Attorney Tessie D. Edwards
Learn About Our Attorney and Trust Her to Represent Your Case
For an attorney who will zealously advocate to protect your rights in matters of divorce and family law, call us to speak with Attorney Edwards and understand your legal rights!
"I had an amazing experience with Attorney Edwards. If you need someone who is going to fight for your rights as a father then she is definitely your person. I had a rough year with a lot of paper work and hearings that I know I would not have made it through without her being there to walk me through every step! She is extremely knowledgeable and will not tell you a lie just to keep your business.. Get ready for the brutal honest truth because she is definitely going to give it to you. Just do what she tells you and everything will be fine and flow smoothly!"
- Client

" Attorney Edwards and her team of representatives are awesome! They were fast and efficient with my case, and everybody was always polite and professional. I heard about Attorney Edwards from a friend and I will be recommending her to others."
- Client

"Tessie Edwards is the simply the best and a winner. I went through a nasty divorce that threatened my parental rights, retirement and property. My ex made false allegations, hid assets and hired multiple attorneys that included high profile expensive law firms. None of which intimidated Tessie. Each time we went to court Tessie won. She dominated the court room and vigorously fought for me. Thanks to Tessie I have my children, my retirement, my share of investments and most importantly my piece of mind."
- Client

"I was referred to Mrs. Edwards' firm by a mutual friend. Mrs. Edwards and her staff have far exceeded my expectations. They showed empathy, compassion and at times they made me feel like I was more than just a client. I will diffidently recommend her firm to anyone who might need her services."
- Client

"I hired Attorney Edwards for a criminal matter in Henry County State Court. She was honest and straight to the point. She made a difficult situation easier and I would recommend her for any of your legal needs."
- Client

"Genuine, ethical, responsive and effective. Attorney Tessie Edway has a calm and controlled personality, but tough when necessary. I highly would recommend Attorney Tessie Edwards again. She is a pleasure to work with."
- Client

"Attorney Edwards proved to be a very aggressive attorney in the courtroom resulting in a win. She can be trusted to provide the best representation. Attorney Edwards is experienced and it is evidenced in her knowledge of the law and the procedures surrounding it. Her fee was fair and competitive with the other firms I contacted. I rate her as excellent!"
- Client

"I can't say enough great things about Ms. Edwards. A friend of mine who is also a lawyer referred me to her to handle my divorce. So I called her for a free consultation, in which she was very polite, professional and very knowledgeable. I knew she was the one. When I first met with her she seemed pretty intimidating at first glance. We got straight down to business with all the details and facts. When leaving she gave me a tight hug. I knew that she would do a great job and a weight was lifted off my chest. So we had our first hearing for temporary child support, sole use of property and car, in which my husband only wanted to give me $300 but I ended up getting double that and sole use of everything. I couldn't have asked for a better outcome. She really did her thing in the courtroom. Very knowledgeable, prepared, she has a great rapport with the judges and I absolutely love her. This is only the beginning. I know with Ms. Edwards I can rest assured that she's got it!!"
- Client

" Mrs.Edwards was the best lawyer I've ever had! She represented my case better than I could of ever imagined! I was more than satisfied with her professional and aggressive approach with my case! I would highly recommend Tessie Edwards to anyone that actually cares about getting their case won and handled appropriately!!!! "
- Client

Or fill out the form below and let us know how we can work together.